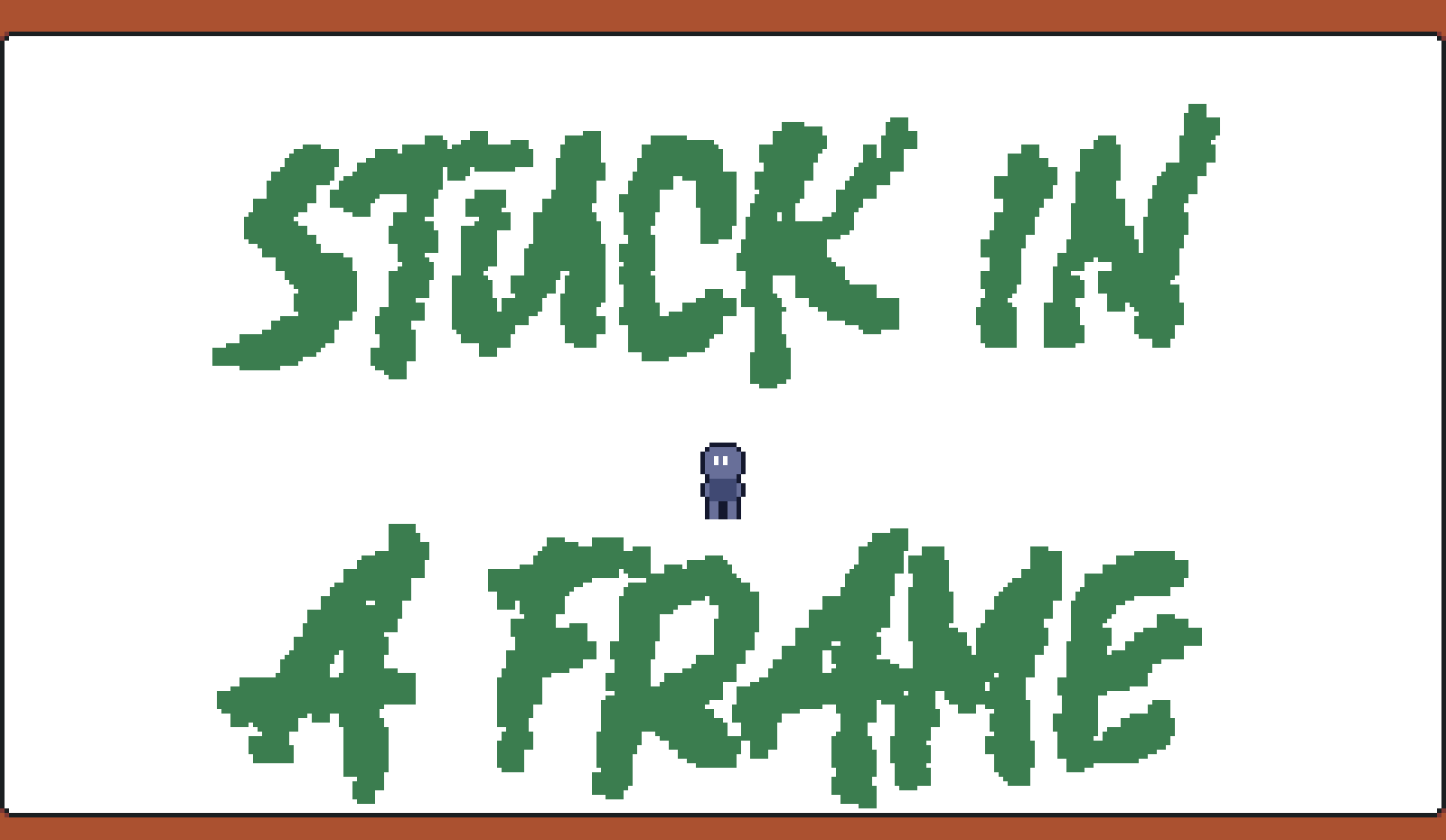 STUCK IN A FRAME
Works best in full screen!
Point and click adventure game, escape puzzles in paintings!
Made in two weeks for the $105 Adventure Game Jam, with the theme "An Escape".
Made with Unity, BitBucket, and Adventure Creator.

All art made specifically for the jam.
All music composed for the jam and studio recorded with a live cello.
All SFX recorded for the jam.
First 4 days working on overarching story.
Two of us with access to the Unity project, designing the logic and implementing assets.
25 builds made until submission. Multiple builds shared daily for iteration and feedback.
3 blind playtests at the end of week one.
Team split across 4 time zones. 1 daily call and the rest through Discord.
Used simple Google Sheets to communicate work and progress.
Used brainstorming for concept and game name, puzzle dependency diagram to develop puzzles, high concept formula to develop story.
Fonts:
Painting with Chocolate by moozle.nl
Cook County Jailhouse by Font Monger
Install instructions
Official version is for Windows. MacOS and WebGL for convenience.